Unimetrik provides different measurement services and precision systems for verification of parts and tooling
Quality requirements determine the traceability of the manufactured parts characteristics. UNIMETRIK has the most accurate verification systems for parts and tools in its exemplary facilities, which are air-conditioned at 20º ± 0,2ºC. These fabulous facilities are equipped with advanced software that enables UNIMETRIK to:Geometrical measurement, comparison with CAD file measurement (IGS, VDA, CATIA, …), digitalize surfaces, completely automatic measurements with machines with CNC controls that allow series measurement in minimum time.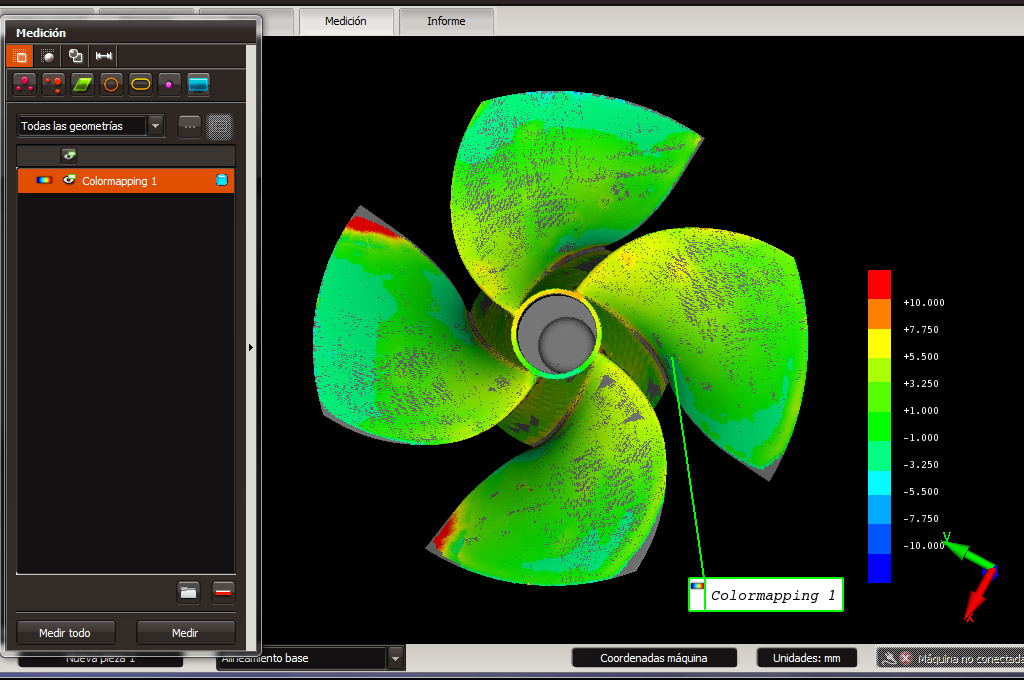 Main measurement services:
Digitalization

The digital company we direct towards needs accurate systems that transform physical parts in mathematic models. UNIMETRIK has digitalization systems that create digital models out of parts.

Thanks to the Optiscan system and to the suitable software , we offer our customers the following services:

Reverse engineering
Systems digitalization
Digital modification of dies
Spare parts
Parts transformation into CAD models

Reverse engineering is becoming increasingly the most common way to reduce design processes and to distinguish companies from their competitors. The MOVILSCAN system allows UNIMETRIK to go to your company to carry out a digitalization.

Metrology in situ

In order to help our customers, Unimetrik has the necessary experience and the most up-to-date portable measurement systems:

Laser measurement systems (LASER TRACKER)
Portable measurement arms
Digitalization mobile system (MOVILSCAN)
Optical measurement

In order to verify many components, a non-contact measurement is needed because it can help us with the special characteristics (deformable materials, access difficulties, tiny elements,…).

Unimetrik has the highest knowledge of non-contact measurement systems in metrology and has lead development projects with the leading international manufacturers of these systems:

Optiscan system with laser triangulation
High-accuracy multisensor machine
Three-dimensional measurement

Unimetrik has the following measurement systems:


TrimekMeasuring Machine for large components. Measuring range of 11 meters. The biggest national machine for customer service. (This Measuring Machine was developed based on the R&D European project MESTRAL)
High accuracy TRIMEK three-dimensional Measuring Machine. With a maximum reach in longitudinal measurements of U=0.5+0.5 um/m
MAHR gauge
OPTISCAN system for non-contact measurement with laser triangulation
Do you want more information?